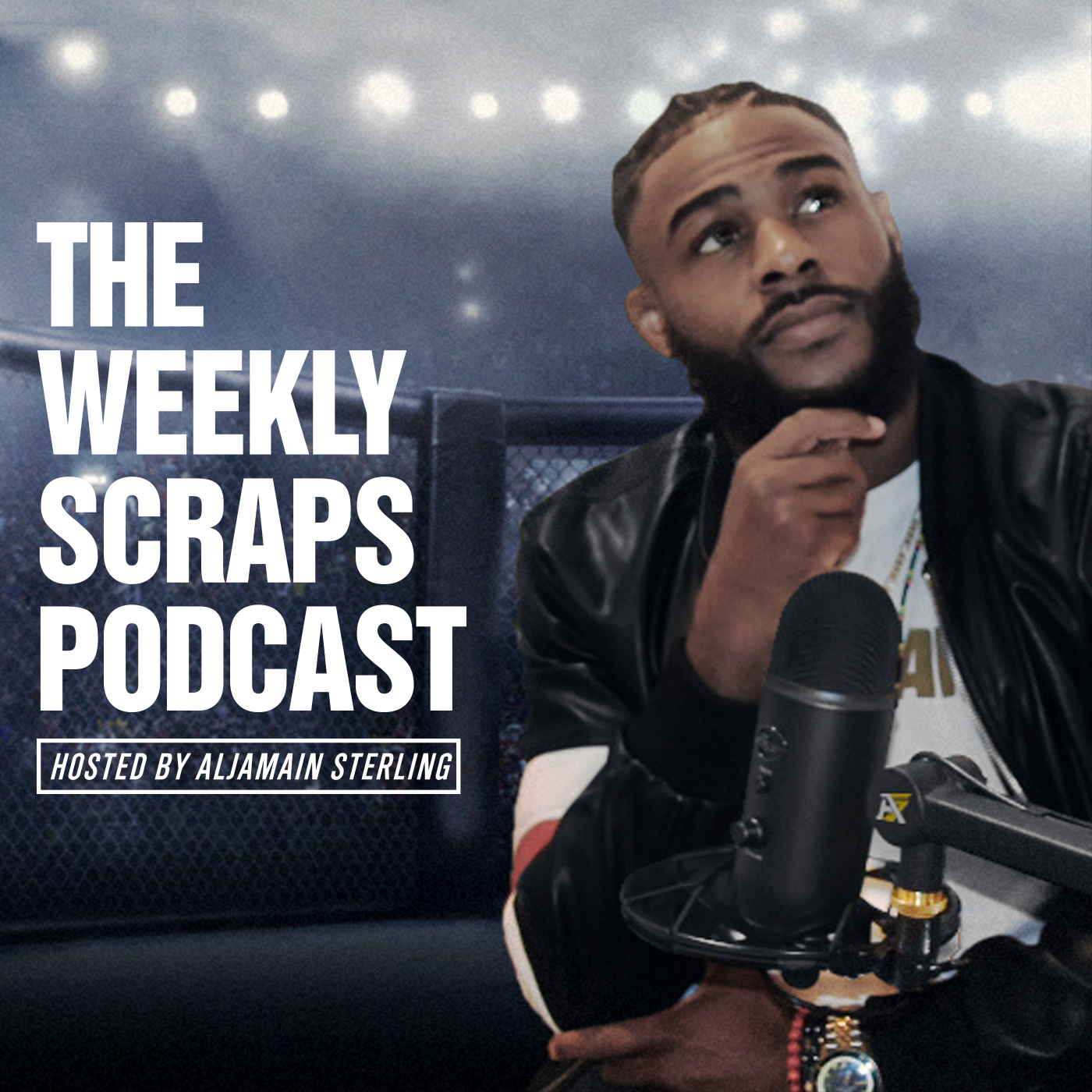 Aljamain Sterling lets you know "What's Scrappening" in the MMA universe! The Weekly Scraps is your Go-To Source for Fight Breakdowns, Fight Recaps, the Life of a Fighter, all brought to you by The Funkmaster himself! Every Week from Long Island, New York; Tune-in for Breakdowns, Technique Insights, Training Tips, Interviews with your Favorite Fighters, Coaches, Personalities and More! 
Episodes
Thursday May 18, 2023
Thursday May 18, 2023
Lots is happening in MMA right now! My next fight with Sean O'malley was just announced, Francis Ngannou signed with the PFL, Izzy's ex wants half his money, and much more. We discuss all of these topics in today's podcat. Enjoy!
Support the channel by purchasing official merch here! https://www.AljamainSterling.com
Check out Boost Mobile Here! https://l.boostmobile.com/1m9rvs
https://sleepybeargummies.com - (Promo Code: FUNKMASTER) 20% OFF!
WEEKLY SCRAPS INTRO THEME SONG BY: https://soundcloud.com/blass89